Visit to the mountain village Olympos.
In the northern part of Karpathos, hidden in the mountains, you find Olympos, famous for its traditions and folklore. Women are wearing their traditional costumes with scarves around the head and colourful, joyfully embroidered camisoles.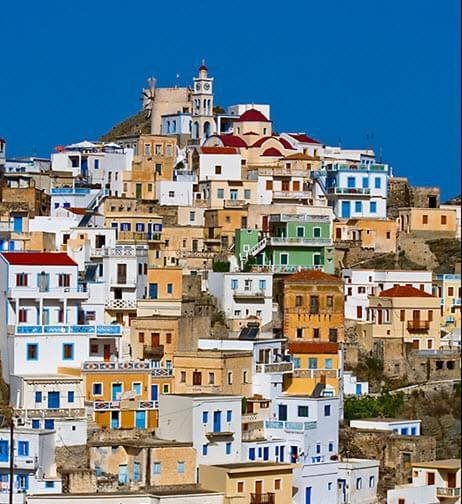 There are about 75 windmills presently in Olympos. Once this was a major production centre for the community, producing flour for bread. Of these, 2 windmills are operational today which still produce flour from wheat and barley. Olympos is described as a living museum for architecture, ethnology, linguistics, and musicology.
We offer a tour, from Kathy's Island Retreat to Olympos. We drive through beautiful areas of pine trees woods to roads showing off its hills, valleys, and views of the northern part of the island. In the village, you can visit some of the old houses, taste their home made traditional food and if you wish, buy souvenirs and leather products. We normally visit one of the windmills to see how they produce their flour, before enjoying a lunch in one of the windmill taverns.