Relax – Renew – Dream
Close to unspoilt beaches, Kathy's Island Retreat is a paradise waiting for you.
Relax – Let go of all stresses and ease yourself into a slower rhythm. Let the sound of the sea lull you to sleep at night and sink deeply into relaxation during the restorative yoga sessions which include uplifting poetry and other readings, visualisations and soothing music.
Renew – Feel your energies returning. This is time for you, time to cater for your needs and engage in some excellent self-care. Unwind in a hammock or book a massage to enjoy in the shade of the trees outdoors.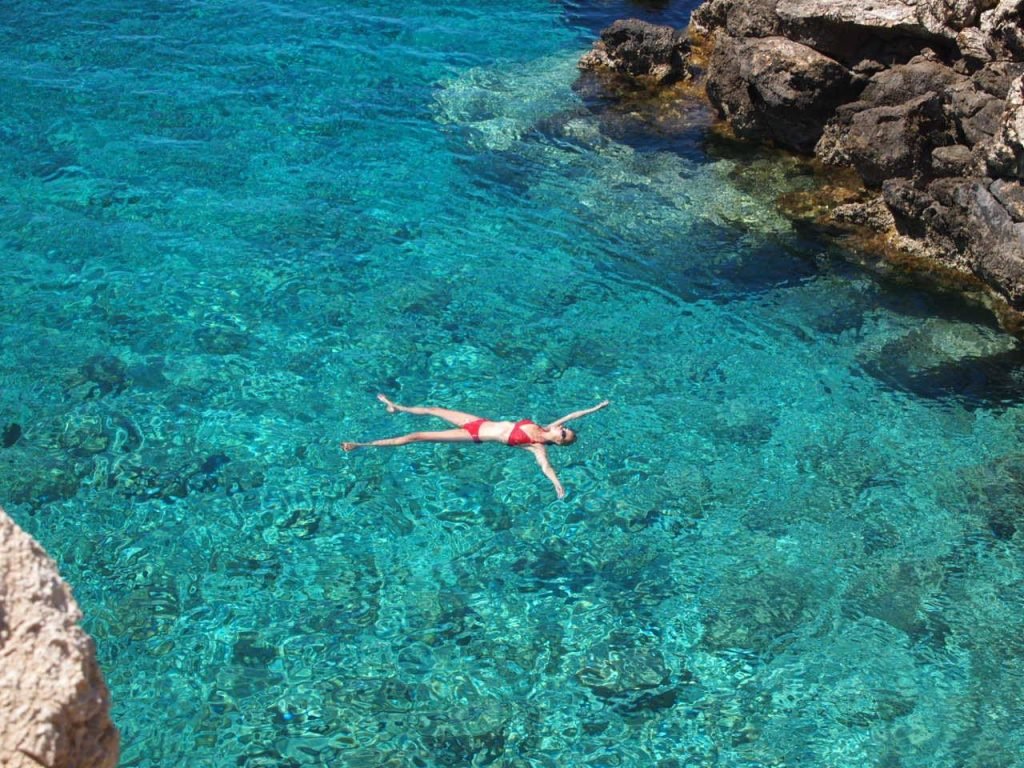 Dream – We all need time and space to dream. Free from the challenges and routines of our daily lives, we can let our creativity emerge from our intuitive knowing. This retreat will allow you to bring forth whatever is asking to emerge. It could be writing poetry or fiction or the story of your life. You may prefer to paint or draw or create sculpture with what you find on the beaches. You may want to work on a project such as setting up a business or embarking on a career change. I will be offering workshops in creative writing and writing for wellbeing as well as one to one creativity or wellbeing coaching sessions if required.
Warmed by the autumn sun, you can relax deeply, find your energy and vitality again and let your creativity arise and be expressed. Healthy and delicious food and wine, swimming in the clear blue sea, relaxing with beautiful views, will restore your wellbeing. Getting to know like-minded people is all part of the healing experience in this oasis of beauty and calm. 
Lunches under the pines.
We will have a short yoga practice before breakfast and then, after breakfast, we'll get creative with workshops on offer in Haiku writing, poetry, writing for wellbeing, autobiographical writing and more. You don't have to have any experience of creative writing. Just be curious and willing to have a go. Absolutely no criticism or judgement will be offered. Only encouragement and personal responses. We'll also look at the power of stories and myths. Bring your favourite fairy tale or myth to share.  Before dinner we will enjoy some restorative yoga, caressed by the breeze on the platform overlooking the sea. No previous experience is required to participate in the yoga sessions.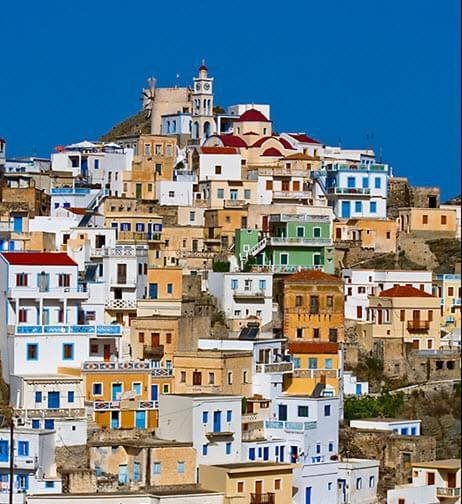 Excursions: The amazing hilltop village of Olympos is a must see with beautiful craft shops, stunning views, traditional Greek food, and women who still wear traditional dress.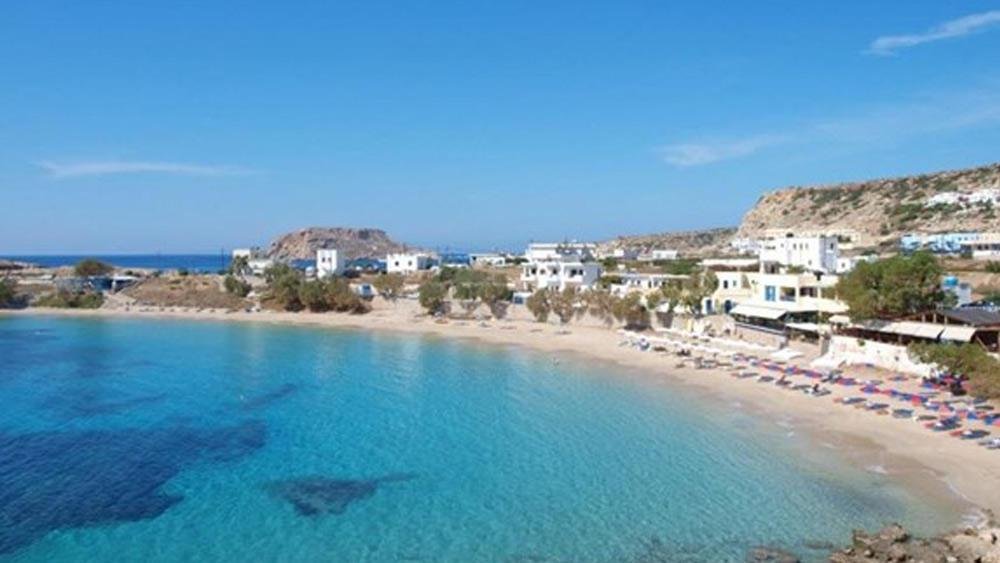 We'll also visit a beach for lunch one day. Lefkos, for example, has a lovely expanse of white sand to enjoy and good places to eat. 
You can book a place in a twin or 3 bedded room or opt for a single with a surcharge.
Cost of the retreat: 810 Euros will cover your accommodation sharing a room, all meals, the yoga classes and creativity workshops, transfers to and from Karpathos airport and two excursions which include lunch or dinner. If you choose a 3 bedded room, you will have a discount of 50 Euros and the single room supplement is 200 Euros.
Not included: Flights to and from Athens and Karpathos are not included in the price. Karpathos lies between Rhodes and Crete (see the map below) and is about an hour's flight south from Athens. You have to fly to Athens and then take an internal flight to Karpathos. It is a stunningly beautiful island off the tourist track and well worth the extra effort to get there. I spent 11 days there in Oct 2020 with no cases of the virus on the island and it was pure heaven.
Massages and one to one creativity or wellbeing coaching sessions are not included in the price.
To reserve your place please transfer a deposit of £190 to my bank account. Call me on 07595035191 for my bank details. Please bring your friends along. You can book a twin or 3 bedded room depending on your group.